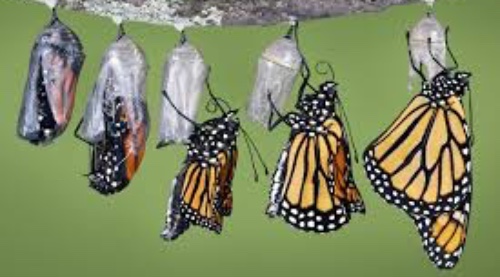 I have always enjoyed marvelling at the natural world, it's adaptations and dramatic changes. Never, more so than now, have I realised just how vital it is to adapt and change.
Now, we must all begin to emerge from the cocoon we have protected ourselves in and embark on a way of life that, at the moment, seems far from the one we knew before.
We have begun to accept that change is necessary, and we are beginning to adapt already. School is now preparing to return, and this will bring changes but also lots of familiarity.
As we look forward to the return of our children we are thinking differently about how we protect them and yourselves, we are thinking differently about what we plan to teach them and we are thinking differently about how we will support you all.
We will learn to build upon our resilience, we will learn to adapt, we will learn to play in new ways and step by step we will rebuild this wonderful school from the inside out.
So be patient with us as we carefully attempt to get this right, as a steady pace will allow us to learn to adapt safely and wisely.
I will send out further information this week which will provide you with the school's plans for return and guidance on how we can all stay safe in the process.
Head teacher's challenge:
Question 6:
What is the scientific word for the process where a caterpillar transforms into a butterfly?
Home learning.
All blog learning continues this week with a break over the half term. Home learning will then be resuming during the week commencing 01.06.20 for those year groups not returning to school.
Please continue to keep in touch with us. As always, I have really enjoyed hearing about the lovely learning and activities taking place at home.